At the moment we have many projects using soil cement mixing piles such as: Can Tho airport, Cat Bi airport, Eastern Sothern Boundary embankment of Hai An district - Hai Phong city, Lang - Hoa Lac high technology zone,...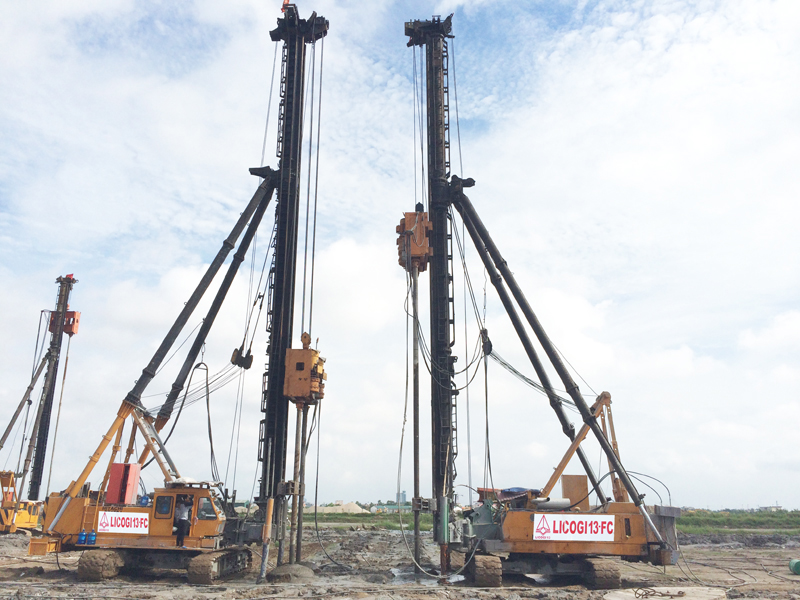 Figure 1. Construction of soil cement piles of Cát Bi airport - Hải Phòng 
    Soil cement pile - deep cement soil mixing (or often called deep soil mixing columns, soil mixing pile), this calling "piles" or "columns" depending on conception of each country and people over the world. Soil cement pile is basically a mixture of natural existing soil and cement. The soil is made porous by a drill at designed depth, while removing the drill, cement has been pumped in by air compressor then mixed with soil ( we can use dry cement or cement grouting )
    Soil cement pile has been studied and developed fistly in Sweden and Japan from 1960. Soil cement pile technology has now been applied all over the world, especially in Japan. In Viet Nam, there are some studies on soil cement pile from 1980, however, only there are a few  projects applying this technology for improving soil condition.   
1. Advantages of soil cement pile:
 - Fast construction, technical requirements are not so complicated, save 50% of time than RC pile.  

- Price is lower than other piling method;

- Suiable for weak soil foundation near river, sea bank,...  

- The pile shall be constructed in narrow area and filled with water.  

- The depth is about 50m. 

- The ground movement, settlement is very low, not affecting surrounding area.  

- We can control the strength by adjusting cement content.

- Easy to control pile quality.

- Minimize environment pollution.
 2. Construction method:
     In Vietnam, there are two main methods : Dry Jet Mixing and Wet Mixing/Jet-grouting. Each method has its own machine and equipments.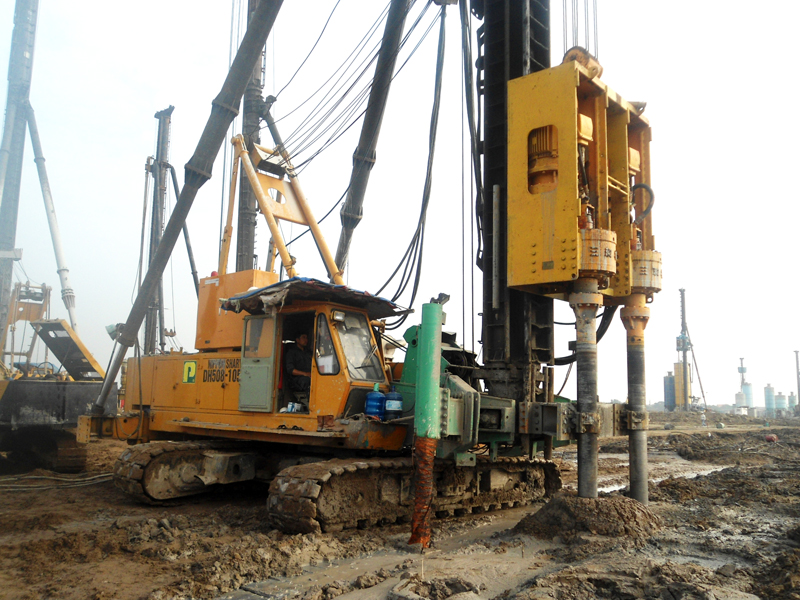 Figure 2. Soil cement pile by Jet grouting in Lang - Hoa Lac high technology zone.
Construction procedure:

- Step 1: Move machine to the pile location.

- Step 2: Start drilling to design depth.  

- Step 3: Pump cement grouting and mix with soil at speed: 0,5m÷0,7m/minute.

- Step 4: Continue drilling, grouting pumping, mixing as designed.  

- Step 5: When reaching design depth, while removing the drill counter-clockwise, mix the soil and cement again at speed: 0,8m÷1,2m/minute.

- Step 6: Clean the site and move to other pile location. 
    

Figure 3. Soil cement pile construction procedure