LICOGI13- FC, a professional piling contractor using Hammers and Hydraulic pressing machine, have completed many projects of civil, industrial, transportation such as: Ho Chi Minh mausoneum,T1 passanger station in Noi Bai airport, National convention center - Ha Noi, Dung Quat shipyard - Quang Ngai, An Hoa paper factory - Tuyen Quang, Nghi Son cement factory - Thanh Hoa, Chinfon cement factory - Hai Phong, Yen So sewage treatment plant - Hoang Mai - Ha Noi, Wind turbine factory - GE Hai Phong, An Khanh splendora, Vinhomes riverside - Long Bien - Ha Noi, Thang Long thermal power plant - Quang Ninh, ....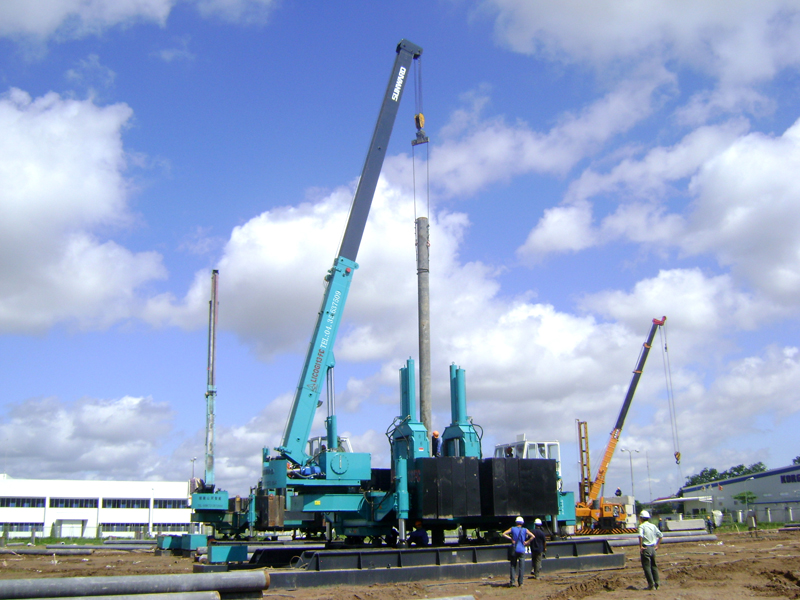 Picture 1. Piling work of Wind turbine factory - GE -USA
 Especially, LICOGI13-FC has been highly apriciated by the quality of piling work of Wind turbine generator factory - Ge Hai Phong, Yen So sewage treatment plant - Gamuda, New greenfield factory - Gentherm Vietnam,......
Advantages and Disadvantages:  
- Both methods can be applied for many types of piles: 200x200, 250x250, 300x300, 400x400, 500x500 and spun piles: D300, D350, D400, D450, D500, D600, D700, D800, D1000mm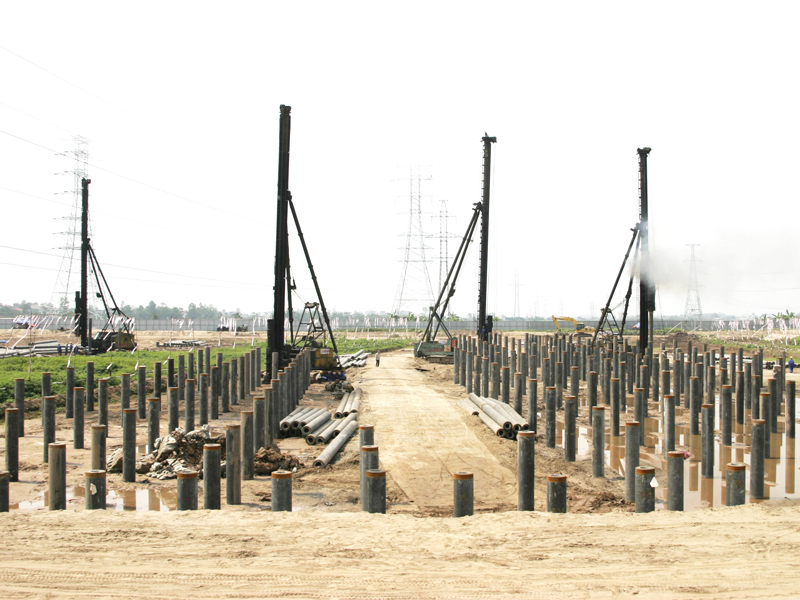 Picture 2. Piling work of Yen So sewage plant - Hoang Mai - Ha Noi (GAMUDALAND - Malaysia)
- Pile pressing by Hydraulic: Not noisy, minimize vibrating affecting to surrounding works, easier to control quality and ditermine the final pressing fource, save time, keep the invironment clean,...
 However, the machine need an large enough space for construction, a stable ground for transporting and moving in the site. The border piles are difficult to drive if there is no enough space. In this case we shall mobilize hammers for these pile area.
 - Pile driving by hammers: Easy for moving to any area especially border areas, the piles can be driven with suitable inclined angle.    
However, driving machine by hammers shall make noise, vibrating affecting surrounding works. The diezel oil from hammers shall affect the invironment so that we shall use hammers for driving work in areas far from the sity.
You can visit how the piles are driven by watching following video for reference.
1. Pile driving work by Robot: https://www.youtube.com/watch?v=pwlI4wC_m5w
2. Pile driving by hammers: https://www.youtube.com/watch?v=1e-rC9x8p-k